"Committed to the operational needs of our community and conserving our most precious resource."
Special Message Regarding COVID-19
Welcome to Water District Management! As the situation with the coronavirus continues to evolve Water District Management is taking the appropriate health and safety precautions consistent with the federal and state government agencies recommendations and remains committed to meeting our customers' expectations for safe, reliable service. This includes embracing good health practices and maintaining safe, social distances as we continue to provide the high-quality service you expect and deserve. We encourage you to leverage online payment during this time.
The emergence of COVID-19 has caused understandable questions about public health and local water supplies. According to the CDC and The EPA: " The COVID-19 virus has not been detected in drinking water. Conventional water treatment methods that use filtration and disinfection, such as those in municipal drinking water systems, should remove or inactivate the virus that causes COVID-19."
Click here for more CDC information.
Click here for more EPA information.
As always Water District Management is here to serve you.
Welcome to Water District Management (WDM), your neighborhood water utility service provider. Our customers reside primarily in municipal utility districts located within Montgomery and Northern Harris County. Our goal is to provide you with outstanding customer service and to make setting up and maintaining your water service as convenient as possible.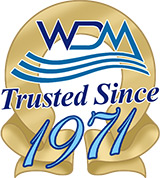 Please select from the options below to set up new service, pay your bill, or find out more information about your district:
– Find Your District
– Set Up New Service
– Available Payment Options
– Pay Your Bill Online
Employment Opportunities
WDM is currently seeking applicants for the following positions:
-LICENSED GROUND WATER & WASTEWATER OPERATORS
Contact Numbers
Main (281) 376-8802
Bridgestone (281) 651-0861
Corinthian Point (866) 477-9119

Business Hours
Monday – Friday
8:00 am – 5:oo pm

Submit Question / Comment